Lunch, that pivotal meal of the day, stands as a bridge between morning's momentum and evening's ease. Its menu options, just like the alphabet, are vast and varied, offering an edible encyclopedia from A to Z. Have you ever pondered the panoply of possibilities presented by each letter when plotting your midday meal? From the appetizing allure of Avocado toast to the zesty zeal of Ziti, lunchtime can become a delightful dalliance with dishes denoted by every single letter.
This article aims to be your appetizing atlas, guiding you on a gastronomic gallivant from A to Z. Perfect for the epicurean explorer or the foodie fan, let's embark on a midday meal marathon that maps out mouthwatering morsels matched meticulously to each marvelous letter!
Lunch Foods That Start With The Letter A To Z
From classic sandwiches to exotic dishes from around the globe, lunch foods come in all flavors and styles. In this comprehensive guide, we'll take you on a gastronomic journey from A to Z, listing lunch foods for every letter of the alphabet. Whether you're searching for fresh inspirations for your next meal or just curious about global cuisine, this list has something for everyone.
A: Avocado Toast
Originating from California's health-conscious culture, avocado toast combines creamy avocado slices or mash on toasted bread, often garnished with spices, herbs, or other toppings like feta and tomatoes. It's a nourishing and versatile choice.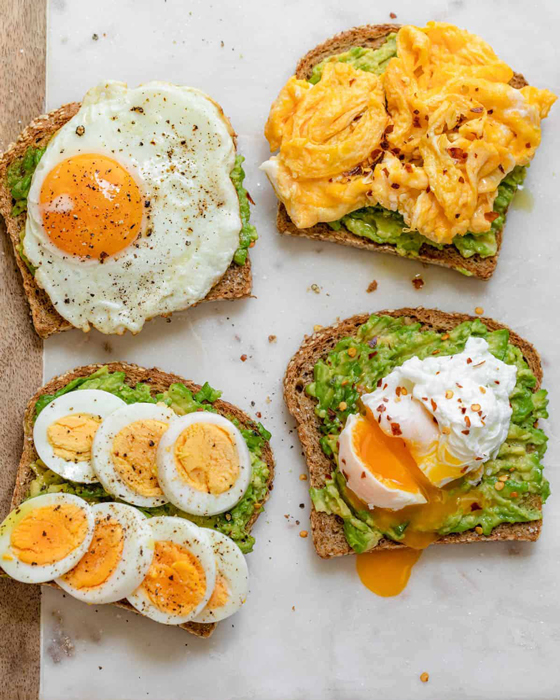 B: BLT Sandwich
The classic combination of bacon, lettuce, and tomato makes the BLT sandwich a lunchtime favorite for many. Drizzled with a touch of mayo and served between slices of toasted bread, it's simple yet delicious.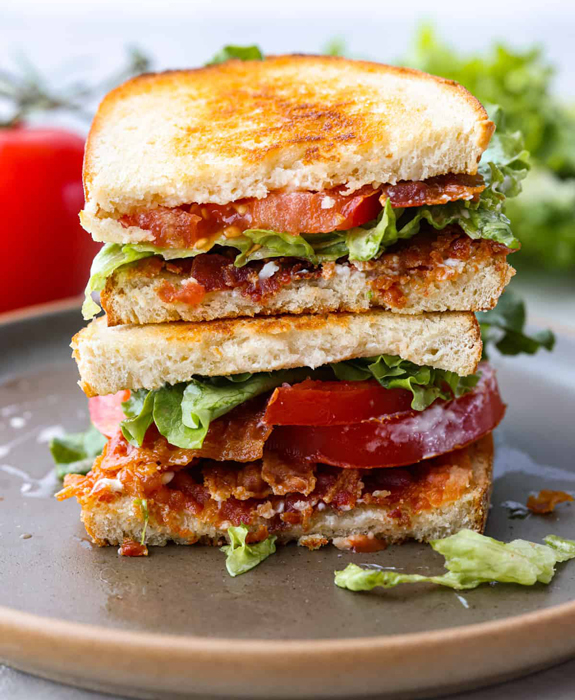 C: Caesar Salad
Named after its inventor Caesar Cardini, this salad combines romaine lettuce, croutons, and Parmesan cheese, all tossed in Caesar dressing.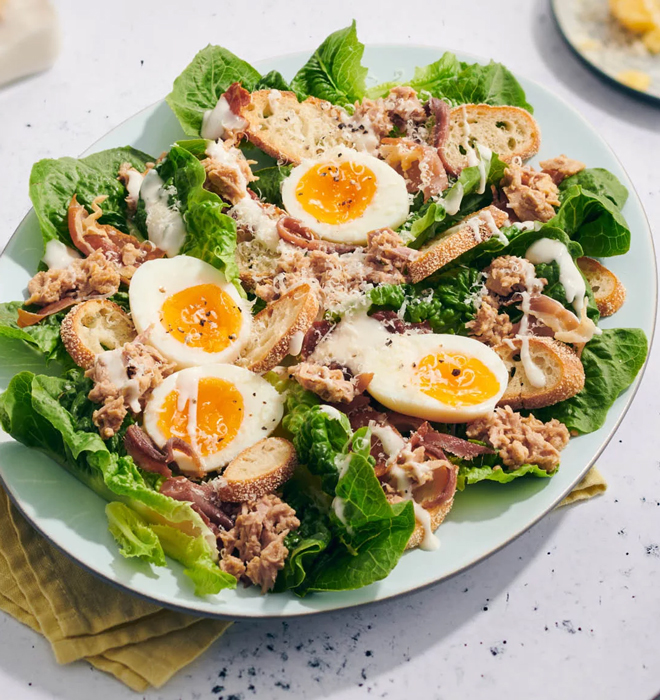 D: Dumplings
Popular in various global cuisines, dumplings can be filled with meat, vegetables, or cheese. Whether steamed, boiled, or fried, they're a satisfying meal option.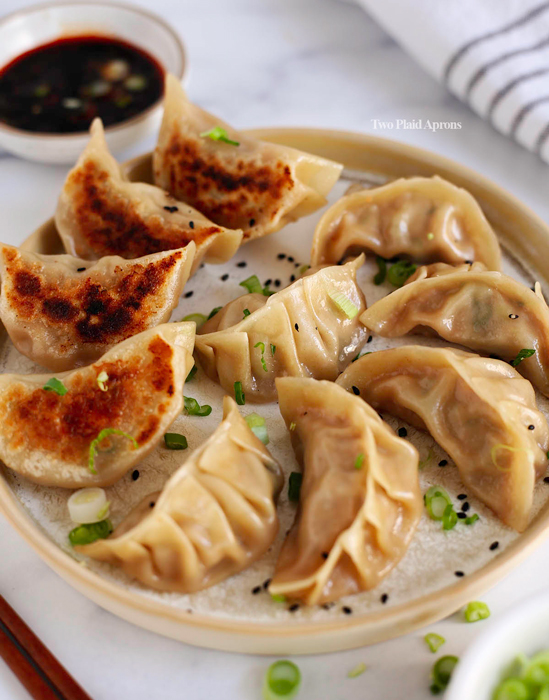 E: Egg Salad Sandwich
A mix of chopped boiled eggs, mayo, mustard, and seasonings create the base for this sandwich. It's a creamy and protein-packed choice.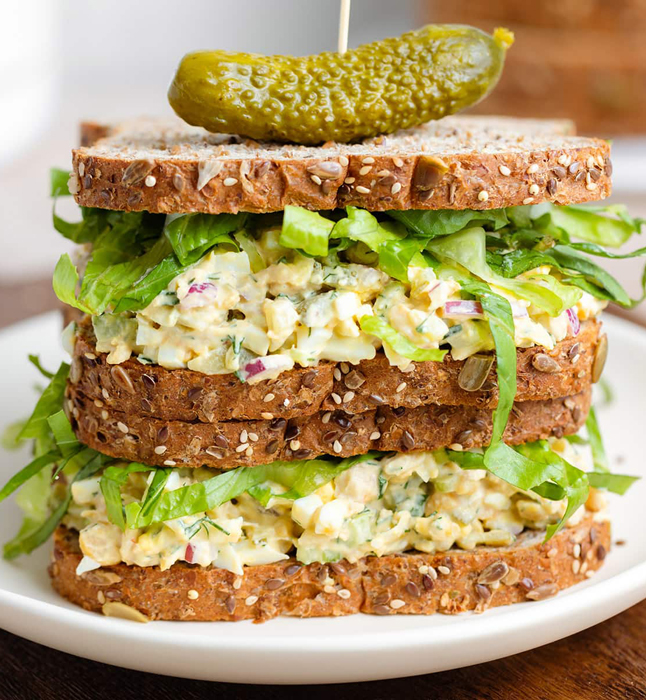 F: Fajitas
Originating from Mexican cuisine, fajitas consist of grilled meats (usually chicken or beef) served with sautéed peppers and onions, all wrapped in a tortilla.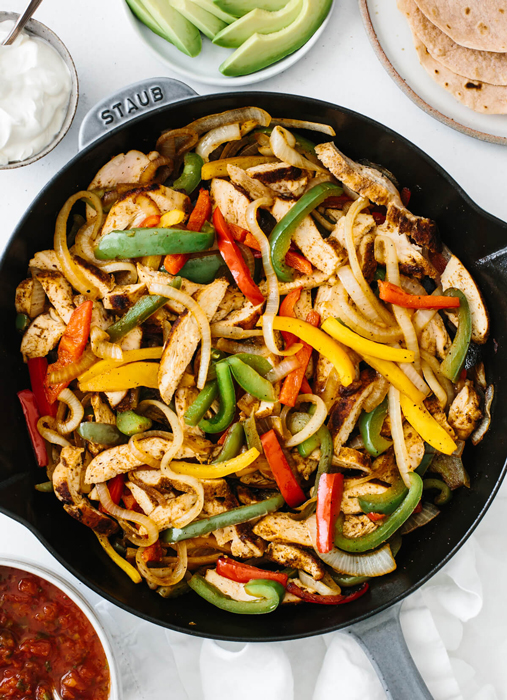 G: Gazpacho
This cold Spanish soup, made from blended tomatoes, peppers, cucumbers, and onions, is a refreshing lunch option, especially in the summertime.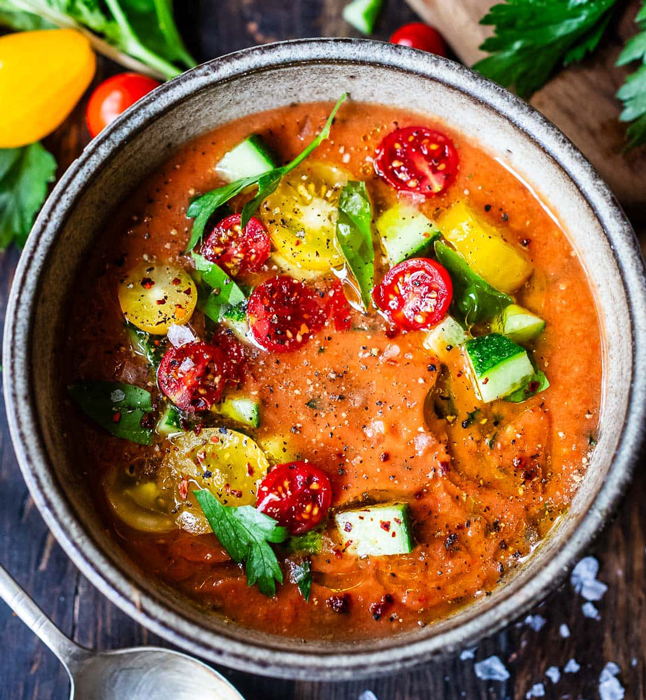 H: Hummus & Pita
Hummus, a creamy dip made from blended chickpeas, tahini, lemon, and garlic, pairs perfectly with pita bread or fresh veggies.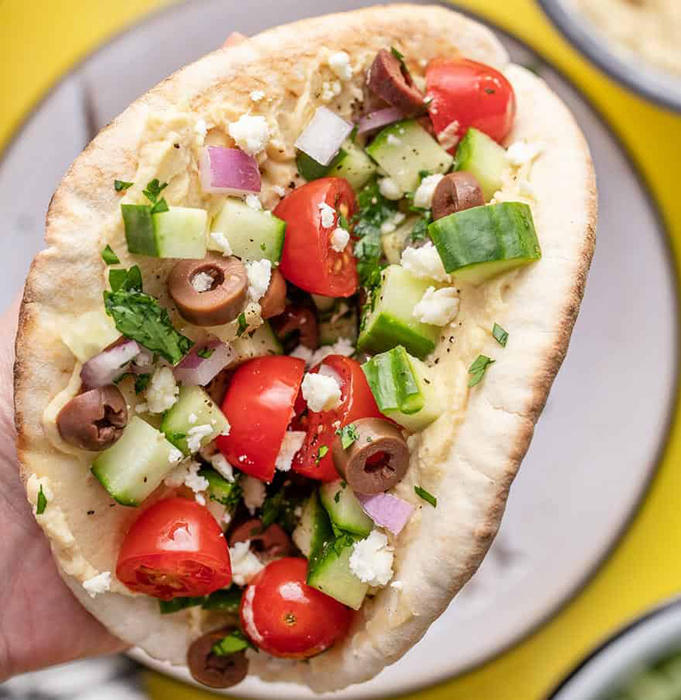 I: Italian Sub
Packed with various cured meats, cheeses, lettuce, tomatoes, and vinegar dressing, the Italian sub is a hearty sandwich choice.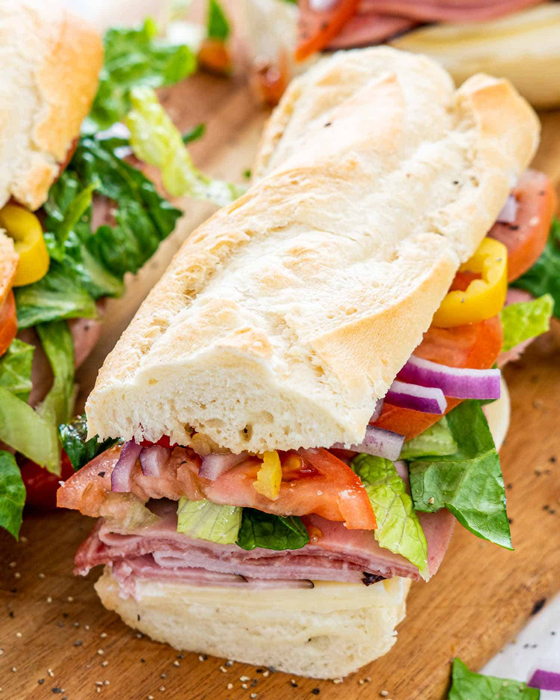 J: Jambalaya
A Louisiana Creole dish of Spanish and French influence, jambalaya combines rice with meats like chicken, sausage, and sometimes seafood, all cooked with vegetables and spices.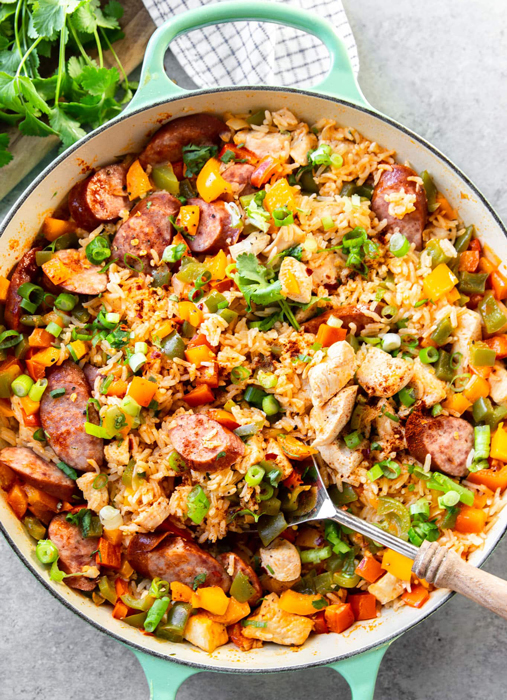 K: Kimchi Fried Rice
This Korean dish utilizes leftover rice stir-fried with kimchi, veggies, and often meat or tofu, topped with a fried egg.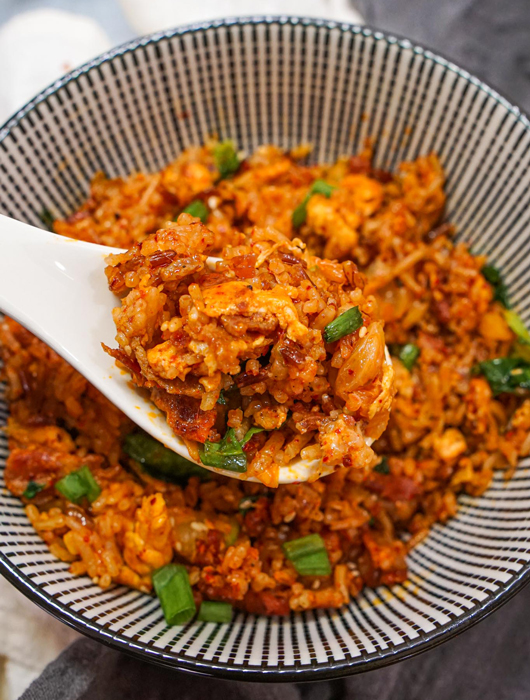 L: Lentil Soup
A hearty and nutritious option, lentil soup can be seasoned in various ways, from Mediterranean spices to an Indian dal flavor profile.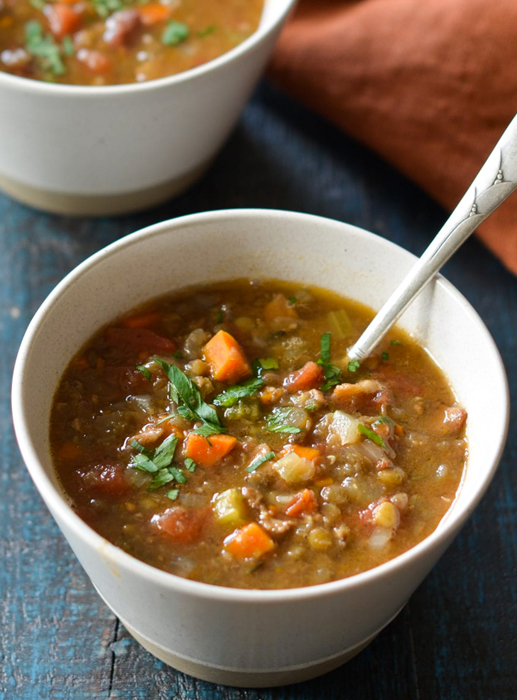 M: Margherita Pizza
This classic pizza is topped with fresh tomatoes, mozzarella cheese, fresh basil, and olive oil on a crispy crust.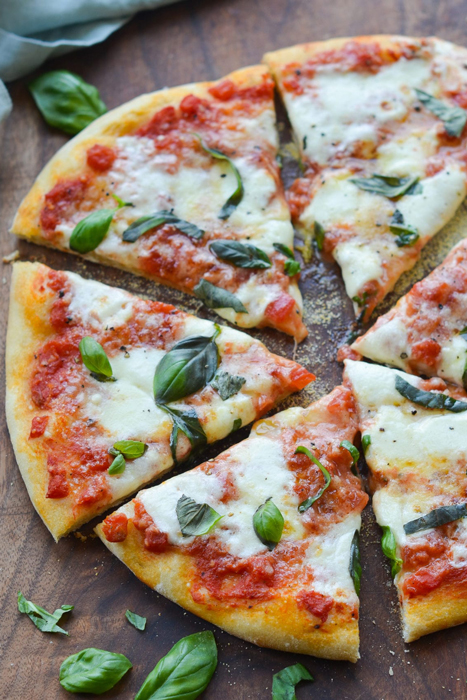 N: Nachos
Tortilla chips topped with melted cheese, jalapenos, beans, and often meats like beef or chicken. Served with guacamole, salsa, and sour cream, it's a crowd-pleaser.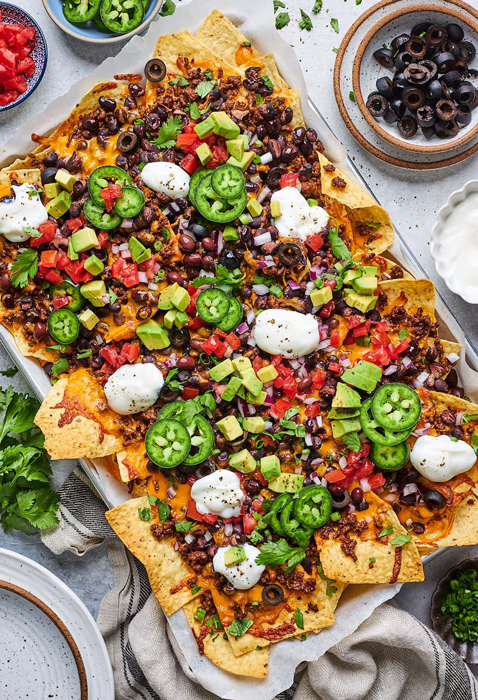 O: Omelette
Whisked eggs cooked in a pan and filled with ingredients like cheese, ham, peppers, and onions make a delicious omelette. It's not just for breakfast!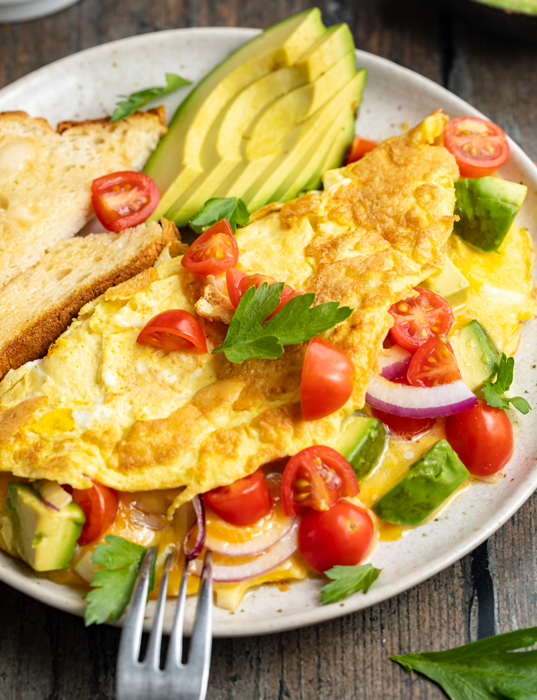 P: Panini
This Italian grilled sandwich can be filled with a variety of ingredients, from meats and cheeses to veggies.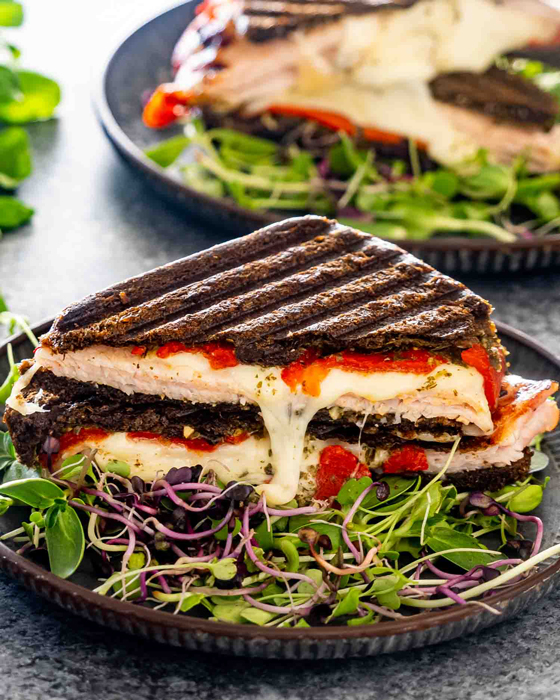 Q: Quiche
This savory pie combines eggs, cream, cheese, meats, and vegetables in a pastry crust. It's flavorful and filling.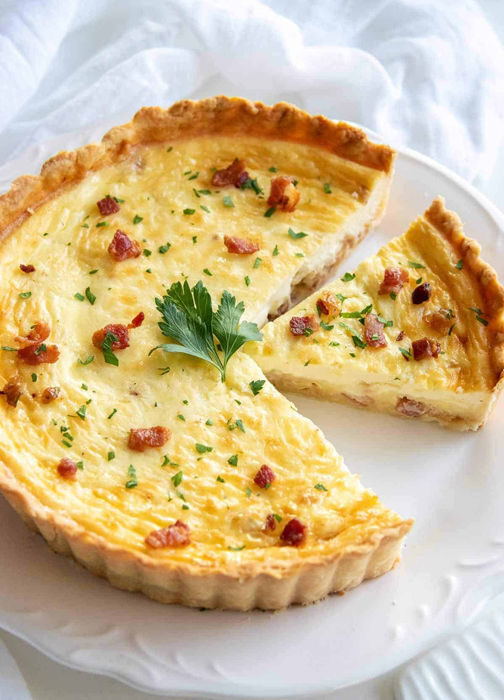 R: Ramen
A Japanese noodle soup, ramen consists of Chinese-style wheat noodles served in a meat or fish-based broth, often flavored with soy sauce or miso, and topped with ingredients like sliced pork, nori, and scallions.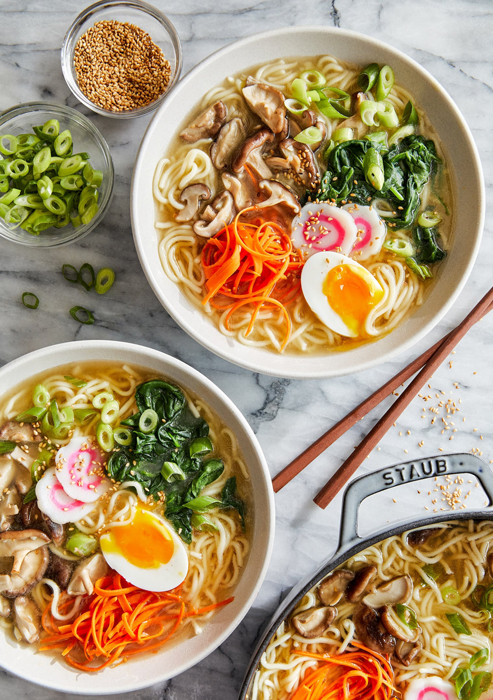 S: Spaghetti Carbonara
A classic Roman dish, spaghetti carbonara combines pasta with eggs, cheese (Pecorino Romano), guanciale or pancetta, and black pepper.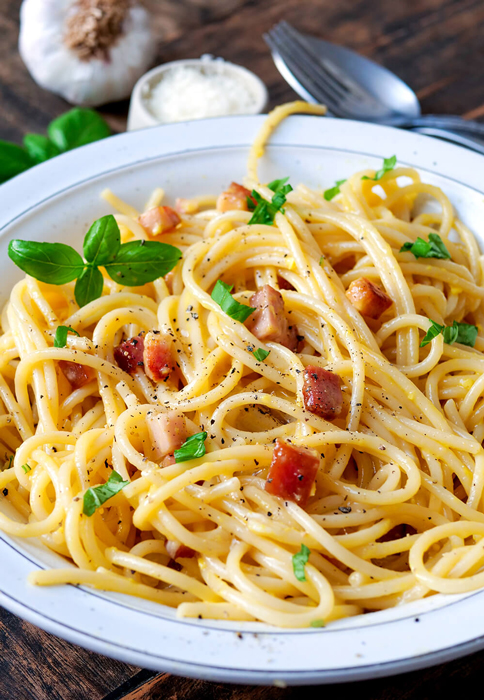 T: Tacos
A staple of Mexican cuisine, tacos can be filled with a variety of ingredients, from beef, chicken, and fish to veggies and beans, all wrapped in a tortilla.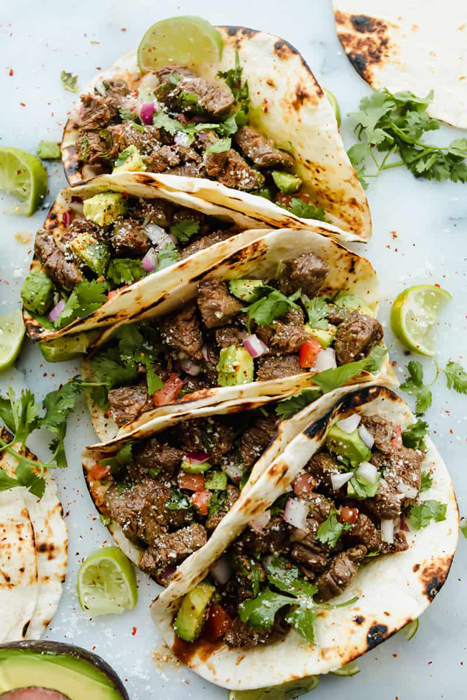 U: Udon Noodle Soup
A Japanese dish, udon noodles are thick and chewy, served in a flavorful broth with toppings like tempura, tofu, or vegetables.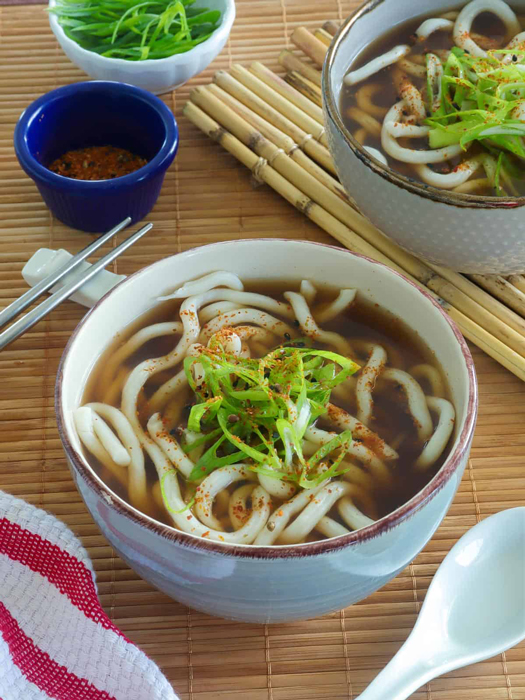 V: Vegetable Stir-fry
A mix of vegetables quickly cooked in a pan or wok with a savory sauce, often served with rice or noodles.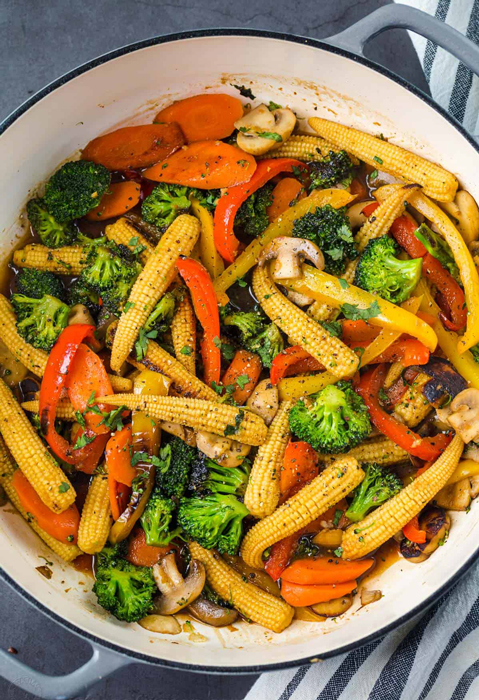 W: Waldorf Salad
This fruit and nut salad consists of fresh apples, celery, grapes, and walnuts, dressed in mayo. It's a crisp and refreshing dish.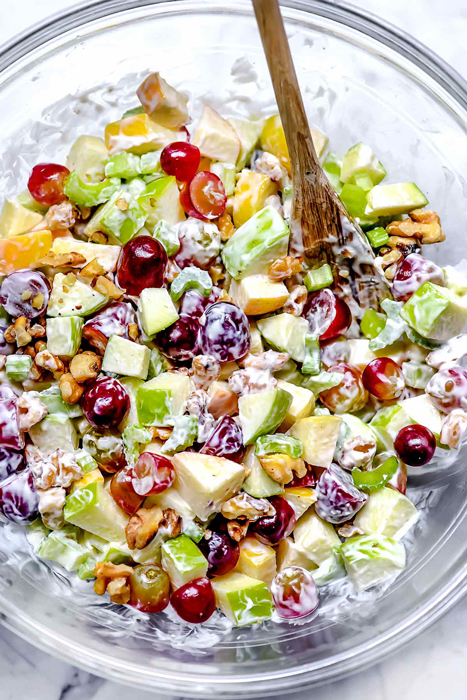 X: Xacuti (Chicken or Lamb)
A spicy dish from the Goa region of India, xacuti is made with chicken or lamb cooked in a complex spice blend that includes white poppy seeds, sliced or grated coconut, and a mix of other spices.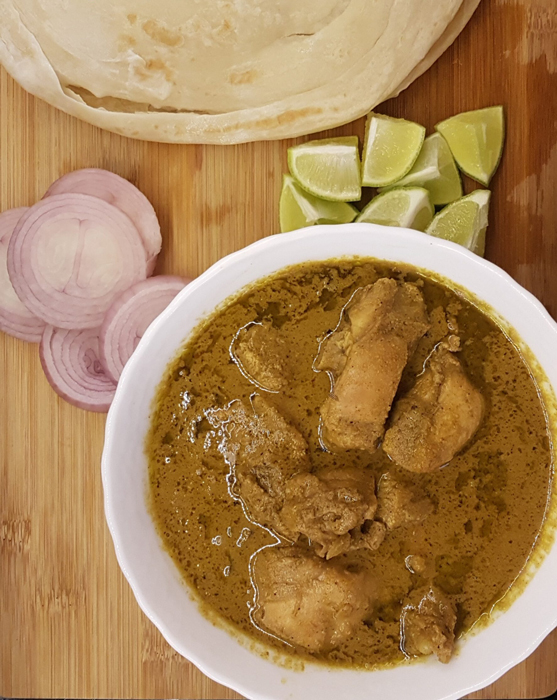 Y: Yakisoba
A popular Japanese dish, yakisoba is stir-fried noodles with bite-sized pork, vegetables (usually cabbage, onions, or carrots), and flavored with yakisoba sauce, salt, and pepper.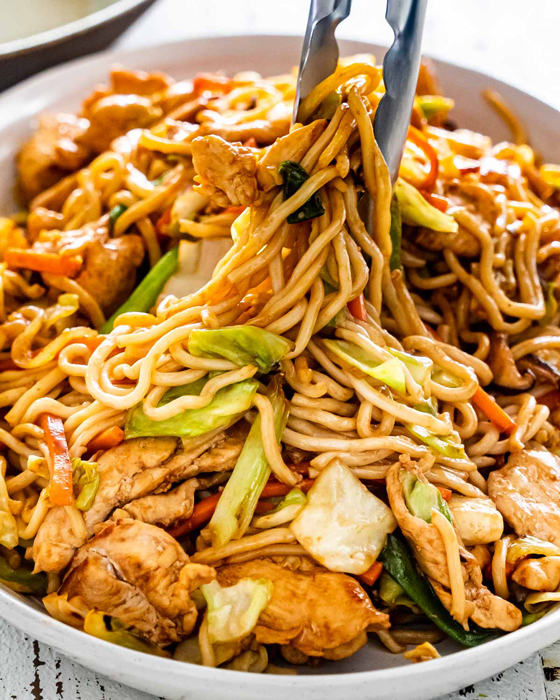 Z: Zucchini Noodles (Zoodles)
A healthy alternative to pasta, zucchini noodles are made by spiralizing zucchini. They can be served with various sauces, from marinara to pesto.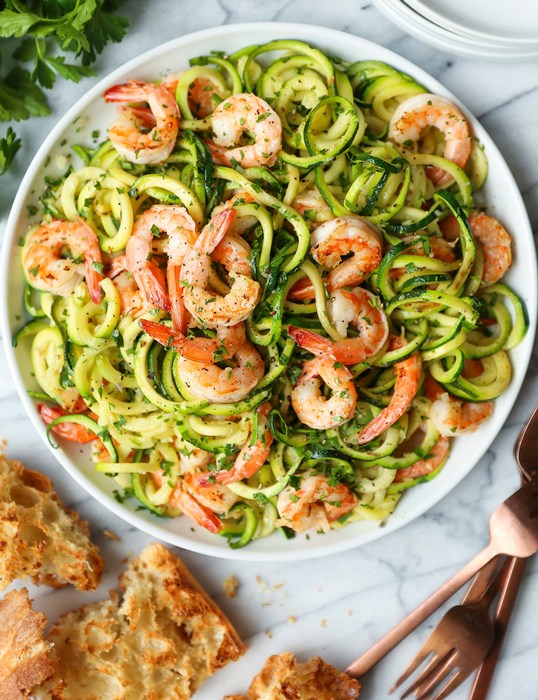 List of Lunch Foods Starting with A to Z
| | | |
| --- | --- | --- |
| Apple And Bacon Grilled Cheese | Arugula And Hummus Mini Pizzas | Arugula-Kale Harvest Salad |
| Asian Steak Noodle Bowl | Avocado And Tuna Salad Wrap | Avocado Toast With Egg |
| Baja-Style Chicken Bowl | Bbq Chickpea & Cauliflower Flatbreads With Avocado Mash | Best Ever Tuna Salad |
| Blt | Busy Day Lunch Salad | Butternut Squash And White Bean Soup |
| Butternut Squash Curry | California Club Chicken Wraps | California Roll Salad |
| Caponata Flatbread | Caprese Salad Sandwiches | Charred Shrimp And Avocado Salad |
| Cheesy-Crust Skillet Pizza | Chicken And Red Plum Salad | Chickpea Salad In A Jar |
| Cream Of Mashed Potato Soup | Creamy Lemon Pasta With Chicken And Peas | Crispy Tofu Bowl |
| Crystal'S Quick Avocado Salad | Cucumber Sandwich | Easy Chorizo Street Tacos |
| Easy Mini Bagel Pizzas | Egg Salad Sandwich | Fiery Black Bean Soup |
| Fiery Pork Lettuce Wraps | Fish Tacos With Pico De Gallo | Fried Avocado Tacos |
| Garden Greens And Pumpernickel Panzanella | Greek Chicken Grain Bowl | Greek Salad |
| Greek Salad Wraps | Grilled Chicken Pesto Sandwiches | Grilled Chicken Sliders |
| Grilled Ratatouille Linguine | Grilled Romaine Lettuce With Creamy Feta Dressing | Grilled Steak Tortilla Salad |
| Grilled Sweet Potatoes With Lemon-Herb Sauce | Grilled Turkey And Swiss Sandwich | Ham And Dill Pickle Spread |
| Harissa Chicken And Farro Salad | Heavenly Chicken Garlic Sandwiches | Instant Pot Beef Curry |
| Instant Pot Chicken Pho | Kale And Roasted Cauliflower Salad | Kale Salad With Pineapple Dressing |
| Korean Pineapple Beef Lettuce Wraps | Maple-Glazed Five-Spice Pork | Mediterranean Cod |
| Mexi-Chicken Avocado Cups | More Inspiration | Orange, Fig, And Gorgonzola Salad |
| Peach Caprese Salad | Pita Pizza | Prosciutto-Melon Panini |
| Quesadillas I | Red Pepper And Tomato Soup | Rick'S Big Bad Bean Burrito |
| Roasted Butternut Squash Salad With Tahini Vinaigrette | Roasted Cauliflower Pizza | Roasted Cauliflower Tacos |
| Roasted Mediterranean Shrimp Bowls | Roasted Mushroom Parmesan Sandwich | Salmon Blt |
| Salmon Niçoise Salad | Sesame Chicken Stir-Fry | Sesame Noodle Salad |
| Shaved Carrot And Radish Salad | Shrimp And Peanut Butter Noodles | Simple Egg Salad |
| Skillet Burrito Bowl | Slow Cooker Curried Butternut Squash Stew | Soba Noodle Salad With Shrimp And Ginger Vinaigrette |
| Soy-Glazed Cod And Bok Choy | Spice-Grilled Steak Salad | Spicy Banh Mi Sandwiches |
| Spinach Salad With Chicken, Avocado, And Goat Cheese | Steak Sandwich With Arugula | Summer Cucumber Jicama Salad |
| Summer Minestrone | Summer Pesto Pasta | Supergreen Mushroom & Orzo Soup |
| Sweet And Spicy Turkey Sandwich | Sweet Pea Risotto | Tahini-Lemon Quinoa With Asparagus Ribbons |
| Tex-Mex Chicken Salad | Tex-Mex Pizzettas | The Best Chicken Salad Ever |
| Tofu Pad Thai | Tomato Panzanella | Tomato, Peach, And Basil Salad |
| Tuna Lime Tostadas | Tuna Panini Melt | Turkey Wraps |
| Turkey-Pesto Toasterdilla | Vegan Bolognese Recipe | Vegan Caesar Salad |
| Vegetable Ramen With Mushrooms And Bok Choy | Vegetarian Chickpea Sandwich Filling | Veggie Wraps With Goat Cheese |
| Waldorf Chicken Salad | Wedge Salad With Creamy Herb Dressing | White Bean And Tuna Salad With Basil Vinaigrette |
Conclusion
From A to Z, the world of lunch foods is vast and diverse. No matter your taste preference or dietary needs, there's something on this list to satisfy your midday hunger. By exploring these options, you not only feed your body but also expand your culinary horizons. So, the next time lunchtime rolls around, why not try something new?