Around the world, there are a wide variety of cities that starts with D, each with its unique features. Some of the most famous cities that start with the letter D include Delhi, Dhaka, Dongguan, Dalian, Durban and Dubai. Others, such as Dar es Salaam and Daegu, are known for their modern architecture and hospitality. No matter what kind of city you are looking for that start with the letter D, there is sure to be one that suits your needs in this list.
Places and Cities That Start With "D" Around The World
Duluth, Minnesota
Duluth is a port city in the state of Minnesota. Duluth has a population of 86,000 and is the 4th largest city in the state. The city is situated on the shores of Lake Superior and is home to the University of Minnesota Duluth.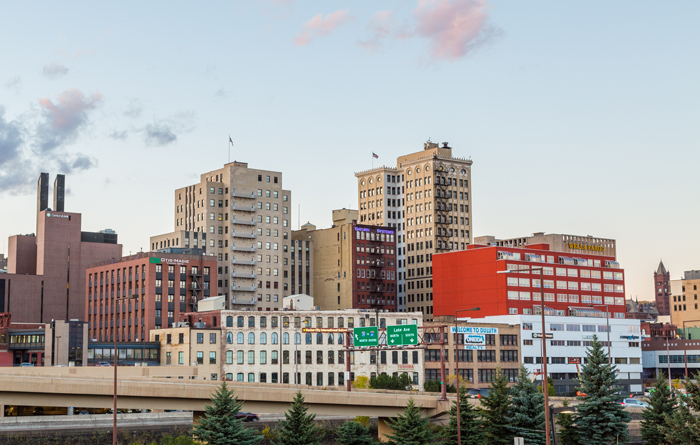 Duluth is a popular tourist destination due to its many attractions such as the Aerial Lift Bridge, Canal Park, Glensheen Mansion, and the Lake Superior Zoo. The city is also known for its vibrant arts and culture scene.
Durham, North Carolina
Durham is a city in the state of North Carolina. Durham has a population of 228,000 and is the 4th largest city in the state. The city is home to Duke University.
Durham is a popular tourist destination due to its many attractions such as the Duke University Chapel, the Durham Bulls Athletic Park, and the Nasher Museum of Art. The city is also known for its vibrant arts and culture scene.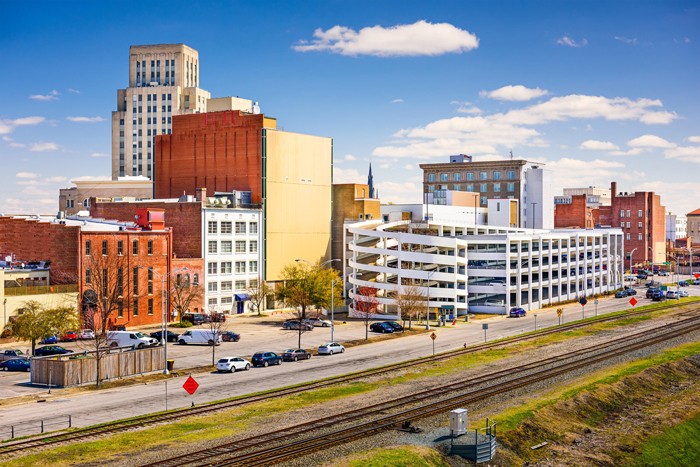 Denver, Colorado
Denver is the capital and largest city in the state of Colorado. Denver has a population of 682,000 and is the 21st largest city in the United States. The city is home to the Denver Broncos, the Colorado Rockies, and the University of Colorado Denver.
Denver is a popular tourist destination due to its many attractions such as the Denver Zoo, the Denver Art Museum, and the Denver Mint. The city is also known for its vibrant arts and culture scene.
List of All Cities Starting With D
City  
Country  
Delhi
India
Dhaka
Bangladesh
Dongguan
China
Dalian
China
Durban
South Africa
Dubai
United Arab Emirates
Dar es Salaam
Tanzania
Daegu
South Korea
Dakar
Senegal
Datong
China
Daqing
China
Dazhou
China
Damascus
Syria
Daejeon
South Korea
Douala
Cameroon
Dallas
United States
Davao
Philippines
Depok
Indonesia
Dhanbad
India
Dombivli
India
Donetsk
Ukraine
Dublin
Ireland
Dongying
China
Dnipro
Ukraine
Da Nang
Vietnam
Denpasar
Indonesia
Duque de Caxias
Brazil
Dammam
Saudi Arabia
Deyang
China
Denver
United States
Dezhou
China
Dushanbe
Tajikistan
Detroit
United States
Diyarbakir
Turkey
Dandong
China
Djibouti
Djibouti
Dortmund
Germany
Duesseldorf
Germany
Dehra Dun
India
Durgapur
India
Duisburg
Germany
Dresden
Germany
Di An
Vietnam
Dasmarinas
Philippines
Davangere
India
Dingxi
China
Diadema
Brazil
Delmas 73
Haiti
Dhulia
India
Diepsloot
South Africa
Doha
Qatar
Denizli
Turkey
Dindigul
India
Darbhanga
India
Dengzhou
China
Dihok
Iraq
Derby
United Kingdom
Donghai
China
Dewas
India
Durham
United States
Durg
India
Dire Dawa
Ethiopia
Deir ez-Zor
Syria
Djougou
Benin
Dera Ghazi Khan
Pakistan
Dali
China
Dzerzhinsk
Russia
Damanhur
Egypt
Diez de Octubre
Cuba
Dehiwala-Mount Lavinia
Sri Lanka
Daloa
Ivory Coast
Daliang
China
Des Moines
United States
Dinajpur
Bangladesh
Debrecen
Hungary
Deoghar
India
Dudley
United Kingdom
Duyun
China
Da Lat
Vietnam
Divinopolis
Brazil
Donaustadt
Austria
Dunhuang
China
Dodoma
Tanzania
Dosquebradas
Colombia
Dongling
China
Dagupan
Philippines
Dasoguz
Turkmenistan
Deer Valley
United States
Dourados
Brazil
Delegacion Cuajimalpa de Morelos
Mexico
Dhamar
Yemen
Doncaster
United Kingdom
Djelfa
Algeria
Dinapore
India
Dingzhou
China
Dili
Timor Leste
Dijon
France
Dunhua
China
Dundee
United Kingdom
District of Taher
Algeria
Dumai
Indonesia
Dayton
United States
Darmstadt
Germany
Dadu
Pakistan
Dikirnis
Egypt
Dawei
Myanmar
Dese
Ethiopia
Dimapur
India
Dimitrovgrad
Russia
Dawukou
China
Denton
United States
Dongyang
China
Dehri
India
Deoria
India
Darwin
Australia
Divo
Ivory Coast
Daska Kalan
Pakistan
Danshui
China
Derince
Turkey
Darjiling
India
Dos Hermanas
Spain
Dam Dam
India
Dibrugarh
India
Durres
Albania
Deoli
India
Daito
Japan
Dordrecht
Netherlands
Damoh
India
Dabrowa Gornicza
Poland
Dasha
China
Digos
Philippines
Dunedin
New Zealand
Downey
United States
Dharmavaram
India
Dumaguete
Philippines
Duma
Syria
Daugavpils
Latvia
Dongtai
China
Delicias
Spain
Datun
China
Didao
China
Dehui
China
Dharan
Nepal
Dagenham
United Kingdom
Daly City
United States
Derbent
Russia
Daxing
China
Douliu
Taiwan
Depok
Indonesia
Dolisie
DR Congo
Davenport
United States
Dhaulpur
India
Drobeta-Turnu Severin
Romania
Disuq
Egypt
Delta
Canada
Dera Ismail Khan
Pakistan
Dartmouth
Canada
Davie
United States
Dongsheng
China
Dhahran
Saudi Arabia
Dukuhturi
Indonesia
Dar'a
Syria
Deventer
Netherlands
Dschang
Cameroon
Ducheng
China
Dearborn
United States
Delft
Netherlands
Dobrich
Bulgaria
Dogonbadan
Iran
Dunhou
China
Daotian
China
Dipolog
Philippines
Dueren
Germany
Dalai
China
Darlington
United Kingdom
Dhangadhi
Nepal
Dongcun
China
Disa
India
Delmas
South Africa
Duitama
Colombia
Danjiangkou
China
Drammen
Norway
Datia
India
Duobao
China
Dongxing
China
Deltona
United States
Deoband
India
Deqing
China
Dhamtari
India
Duluth
United States
Dengzhou
China
Dapitan
Philippines
Danbury
United States
Dacheng
China
Daxi
Taiwan
Dundee
South Africa
Dazhong
China
Dongxia
China
Dohad
India
Degan
China
Derry
United Kingdom
Dali Old Town
China
Dhar
India
David
Panama
Donghe
China
Dhoraji
India
Dashiqiao
China
Dushan
China
Dorsten
Germany
Deerfield Beach
United States
Drohobych
Ukraine
Darnah
Libya
Deurne
Belgium
Doddaballapura
India
Dondo
Mozambique
Daura
Nigeria
Daet
Philippines
Daltonganj
India
Damiao
China
Dhulian
India
Damietta
Egypt
Delmenhorst
Germany
Doral
United States
Dhrangadhra
India
Dakhla
Western Sahara
Dipalpur
Pakistan
Darhan
Mongolia
Detmold
Germany
Decatur
United States
Dausa
India
Dongdu
China
Dachnoye
Russia
Dongkan
China
Dingcheng
China
Dharapuram
India
Darayya
Syria
Delgado
El Salvador
Donggongon
Malaysia
Dunkerque
France
Dadri
India
Dazaifu
Japan
Dinslaken
Germany
Danao
Philippines
Dogubayazit
Turkey
Dainava (Kaunas)
Lithuania
Dehdasht
Iran
Dabou
Ivory Coast
Dushanzi
China
Denov
Uzbekistan
Dothan
United States
Dolgoprudnyy
Russia
Dorogomilovo
Russia
Dovzhansk
Ukraine
Dongfeng
China
Deva
Romania
Dayrut
Egypt
Dessau
Germany
Damghan
Iran
Davis
United States
Dimbokro
Ivory Coast
Duoba
China
Dambulla
Sri Lanka
Dinalupihan
Philippines
Daxu
China
Delray Beach
United States
Dharmapuri
India
Dale City
United States
Dashitou
China
Dar Kulayb
Bahrain
Don Torcuato
Argentina
Daytona Beach
United States
Dengbu
China
Dundalk
United States
Dormagen
Germany
Darab
Iran
Dhuburi
India
Drancy
France
Deqen
China
Druzhkivka
Ukraine
Dhenkanal
India
Dabwali
India
Daye
China
Dmitrov
Russia
Dongning
China
Datong
China
Dabra
India
Dubna
Russia
Dingjia
China
Douane
Tunisia
Dazeshan
China
Debre Mark'os
Ethiopia
Den Helder
Netherlands
Dayr al Balah
Palestine
Drummondville
Canada
Dolores Hidalgo Cuna de la Independencia Nacional
Mexico
Dubuque
United States
Des Plaines
United States
Dingtao
China
Debre Birhan
Ethiopia
Duezce
Turkey
Dublin
United States
Diphu
India
Diamond Bar
United States
Dartford
United Kingdom
Dewsbury
United Kingdom
Daokou
China
Doertyol
Turkey
Dabhoi
India
Dearborn Heights
United States
Dalianwan
China
Dakhla
Morocco
Decatur
United States
Dorbod
China
Drean
Algeria
Dholka
India
Dhuri
India
Dishna
Egypt
Dar Chioukh
Algeria
Domodedovo
Russia
Danane
Ivory Coast
Deolali
India
Djamaa
Algeria
Delano
United States
Dianbu
China
Diglur
India
Daxing
China
DeSoto
United States
Dandeli
India
Dapeng
China
Decin
Czech Republic
Dunstable
United Kingdom
Dashahe
China
Duzhou
China
Diyarb Najm
Egypt
Dianzi
China
Donetsk
Russia
Dumraon
India
Decan
Kosovo
Dunfermline
United Kingdom
Djemmal
Tunisia
Dunaujvaros
Hungary
Conclusion
There are many cities that start with the letter D, including Dallas, Denver, Detroit, and Dubai. Each of these cities has its own unique history, culture, and attractions. Whether you're looking for a place to visit or relocate to, there's a city starting with D that's sure to suit your needs.