Breakfast, hailed as the day's premier repast, boasts a banquet of bites that invigorate the body and inspire the mind. But in this expansive realm of morning munchies, there's a special spotlight to be shone on the bountiful bevy of breakfasts that begin with the letter 'B'. Bursting with both traditional favorites and perhaps a few bona fide surprises, 'B' brings a blend of breakfasts that beckon with their delectable promise.
This article seeks to brim your breakfast bowl with a deep dive into these 'B' delights, from the ubiquitously beloved Bacon to the more boutique Bircher muesli. If you're a breakfast buff or merely browsing for some 'B'-inspired beginnings to brighten your mornings, buckle up for a flavorful foray into the best breakfasts branded by the beautiful letter "B".
Breakfast Foods That Start With The Letter B
Breakfast, the cornerstone of a day's nutrition, sets the tone for how we'll approach the hours ahead. As the culinary world broadens and fuses with different cultures and traditions, breakfast has evolved from a simple meal to an elaborate gastronomic experience. In this feature, we'll indulge in breakfast foods starting with the letter 'B'. From traditional bites to contemporary delights, these dishes bring both comfort and adventure to the breakfast table.
1. Bagels
Origin: Hailing from Jewish communities in Poland, bagels are now a breakfast favorite worldwide, especially in the U.S.
Preparation: Yeast dough is shaped into rings, boiled briefly in water, and then baked to a chewy perfection. It can be topped with seeds, grains, or left plain.
Complements: Cream cheese, smoked salmon, jams, and various spreads.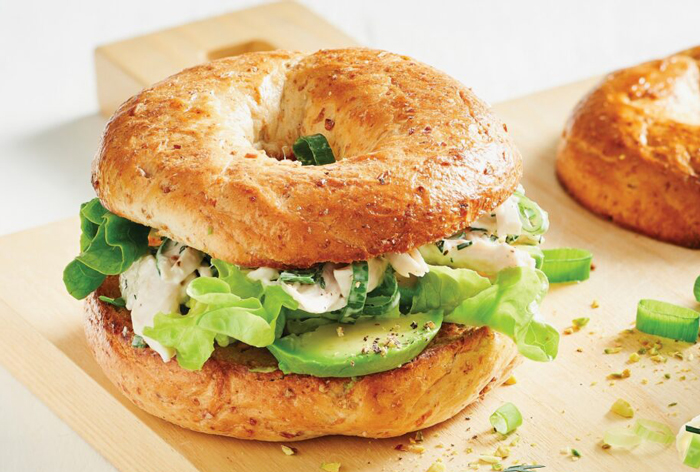 2. Bacon
Origin: Consumed for centuries, with origins likely in ancient China, bacon has been a beloved breakfast staple in many western cultures.
Preparation: Thin slices of pork belly are cured and then fried until crispy.
Complements: Often paired with eggs, toast, or pancakes, it adds a salty crunch to breakfast.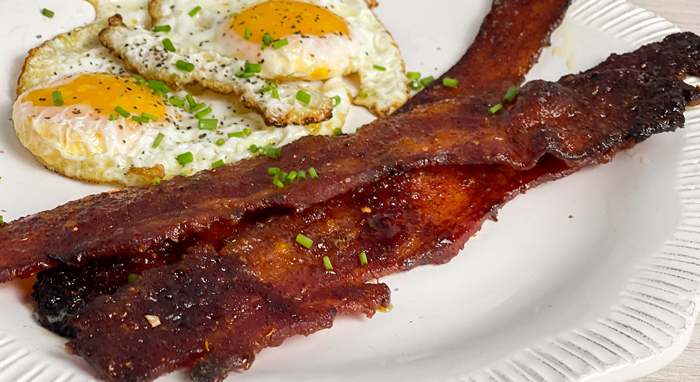 3. Banana Bread
Origin: With the popularization of baking soda and powder in the 1930s, banana bread became an American household favorite.
Preparation: Overripe bananas are mashed and combined with flour, sugar, eggs, and nuts, then baked until golden.
Benefits: An excellent way to use up bananas that have gone soft, this bread offers a sweet start to the day.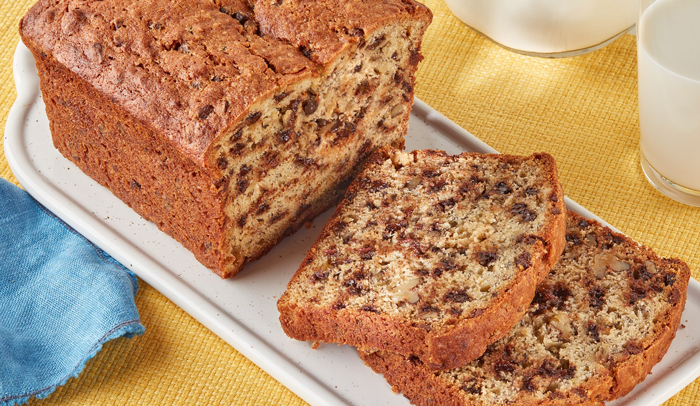 4. Breakfast Burrito
Origin: Rooted in Mexican cuisine, the breakfast burrito emerged in the southwestern U.S. in the 1970s.
Preparation: A flour tortilla wraps around fillings like scrambled eggs, cheese, beans, and meats.
Complements: Salsa, guacamole, or sour cream can be added to enhance flavor.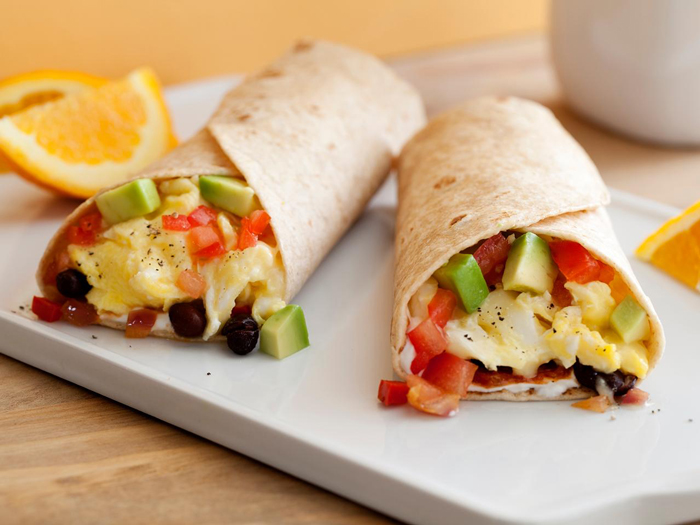 5. Brioche
Origin: France boasts this rich and tender bread, made with high amounts of butter and eggs.
Preparation: Brioche dough undergoes a long fermentation process before being baked.
Complements: Perfect with butter and jams, or can be used in dishes like French toast.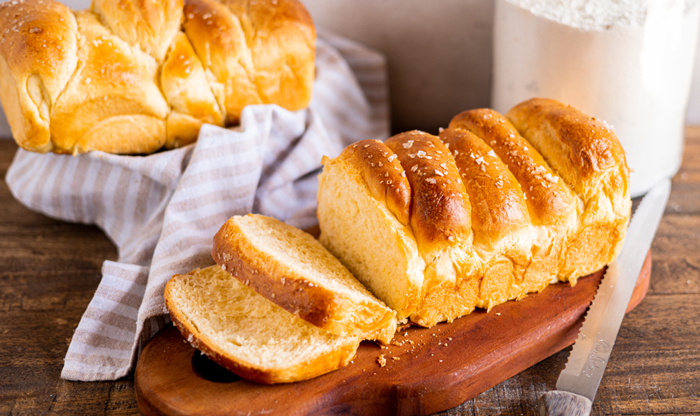 6. Biscuits and Gravy
Origin: A classic dish from the American South, it's hearty and fulfilling.
Preparation: Soft biscuits are smothered in creamy, often sausage-based, gravy.
Benefits: A comfort food, it provides a filling breakfast that keeps one satiated for hours.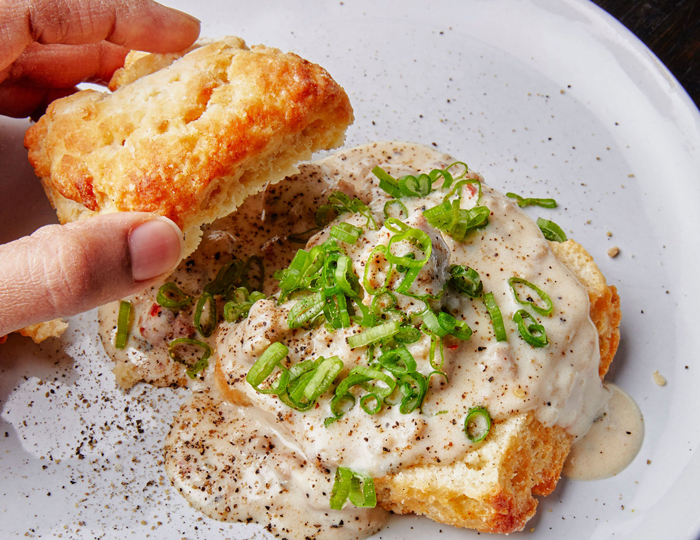 7. Buttermilk Pancakes
Origin: Pancakes have ancient roots, but the fluffy American buttermilk variant became popular in the 18th century.
Preparation: Buttermilk, flour, and leavening agents are combined to create a thick batter, which is ladled onto a hot griddle.
Complements: Maple syrup, fresh fruits, whipped cream, or chocolate chips.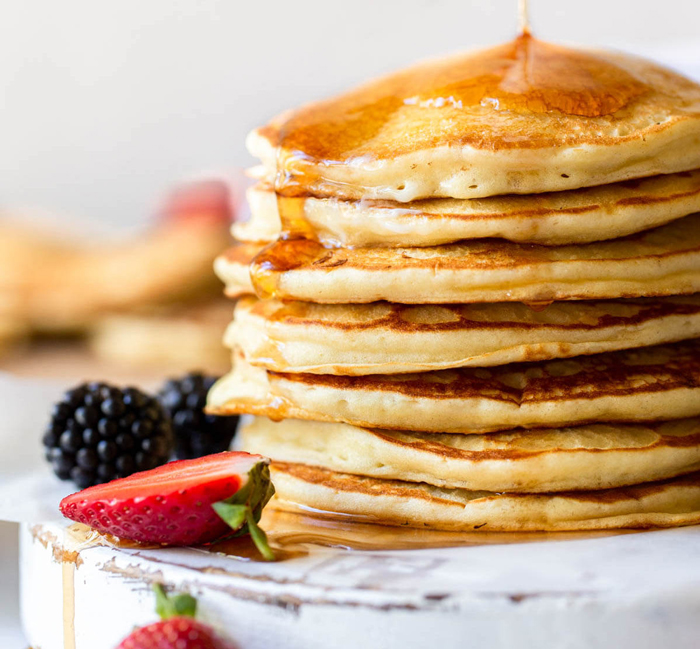 8. Bircher Muesli
Origin: Invented in the early 1900s by Swiss physician Maximilian Bircher-Brenner for his patients.
Preparation: Oats soaked in milk or yogurt are combined with grated apples, nuts, and dried or fresh fruits.
Benefits: A cold and refreshing dish, it's nutrient-dense and promotes gut health.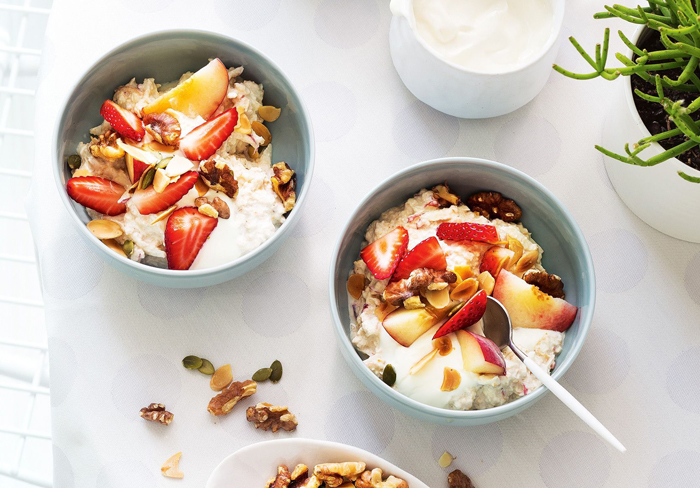 9. Breakfast Bars
Origin: These originated in the U.S. during the health food movement of the 1960s and 70s.
Preparation: Made with oats, nuts, seeds, dried fruits, and sweeteners, they're baked until firm.
Benefits: Portable and convenient, they're ideal for on-the-go breakfasts.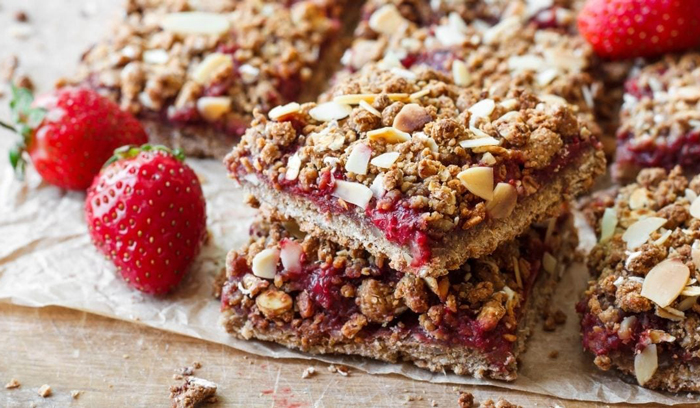 10. Baked Beans
Origin: A staple in traditional English breakfast, baked beans have been part of British culinary history since the 1920s.
Preparation: Navy beans are stewed in a tomato sauce with spices and sometimes sweeteners.
Complements: Perfect alongside toast, eggs, and sausages.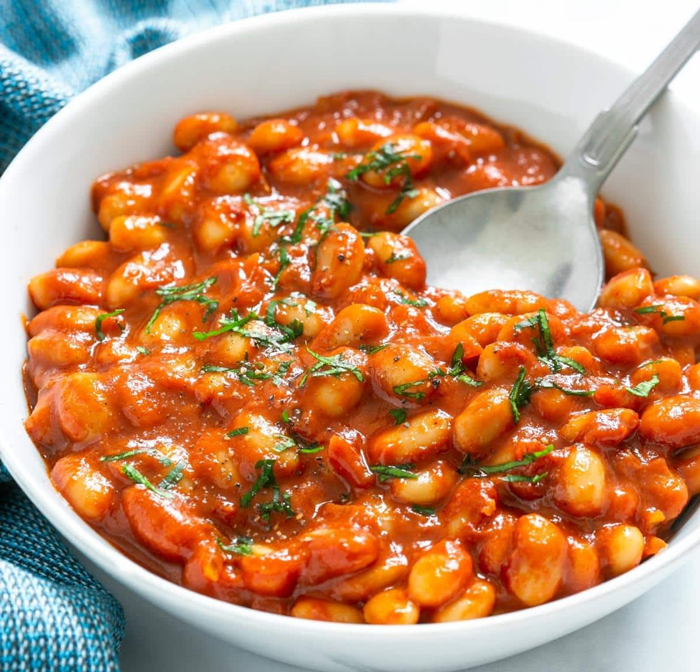 List of Breakfast Foods Starting with B
| | | |
| --- | --- | --- |
| Babka | Bacon | Bacon And Eggs |
| Bacon Sandwich | Bacon, Egg And Cheese Sandwich | Bagel |
| Bagel And Cream Cheese | Bagels | Baghrir |
| Baguette | Bak Kut Teh | Baked Beans |
| Baklava | Bakso | Banana |
| Banana Bread | Banana Nut Bread | Banana Pancakes |
| Bangers And Mash | Banh Cuon | Banh Mi |
| Baozi | Barley | Barley Honey |
| Barley Porridge | Barm Cake | Beagles |
| Beans | Beans And Rice | Bear Claw |
| Beef Hash | Belgian Waffles | Berry Smoothie |
| Bhakri | Bhatoora | Bhatura |
| Bialy | Biscuit | Biscuits And Gravy |
| Bizcocho | Black Coffee | Black Pudding |
| Black Tea | Blackberries | Blackberry Jam |
| Blintzes | Blood Orange | Blood Sausage |
| Blueberries | Blueberry Muffin | Blueberry Pancakes |
| Boiled Egg | Boiled Egg With Soy Sauce | Bolillo |
| Bolivia | Bolo De Rolo | Bolón De Verde |
| Boudin | Boxty | Bran Flakes |
| Bran Muffins | Bread | Bread And Butter Pudding |
| Bread Pudding | Bread With Jam | Breadfruit |
| Breakfast Bibimbap | Breakfast Burrito | Breakfast Casserole |
| Breakfast Cereal | Breakfast Fried Rice | Breakfast Potatoes |
| Breakfast Roll | Breakfast Sandwich | Breakfast Sausage |
| Breakfast Taco | Breakfast Tea | Brenntar With Vanilla Sauce |
| Brie Cheese Omelette | Brioche | Broccoli And Cheese Omelette |
| Brown Bread | Brown Rice Porridge | Brownie |
| Brunch Bar | Bubble And Squeak | Bubur Kacang Hijau |
| Buckwheat Pancakes | Bulgur Porridge | Buns |
| Buñuelos | Burma | Butter |
| Buttered Toast | Buttermilk Pancakes | |
Conclusion
The letter 'B' brings a wide range of breakfast delights, each having its unique place and significance in the vast world of morning meals. Whether it's the savory allure of bacon or the wholesome goodness of banana bread, there's something for everyone's palate. Starting the day with a hearty breakfast ensures not just a nourished body but also a positive, energized mindset. So, the next time you're pondering what to eat in the morning, consider something from this list and have a brilliant start to your day!
Breakfast Foods That Start With
A | B | C | D | E | F | G | H | I | J | K | L | M | N | O | P | Q | R | S | T | U | V | W | X | Y | Z